Strathcona District Mutual Assistance Program (SDMAP) undertakes the development of a Training and Exercise Program (TEP) every three years as one part of our overall Emergency Management Plan. A TEP outlines the education and execution of increasingly complex aspects of emergency management members are expected to provide if an emergency occurs.
Although member companies are individually well prepared to handle emergencies within their sites, all industrial organizations within the SDMAP region appreciate the help of neighbours if a scenario of significance occurs. When a situation extends into or affects the surrounding community, members of SDMAP work together with the local community to minimize the effects to the region and efficiently mitigate the event.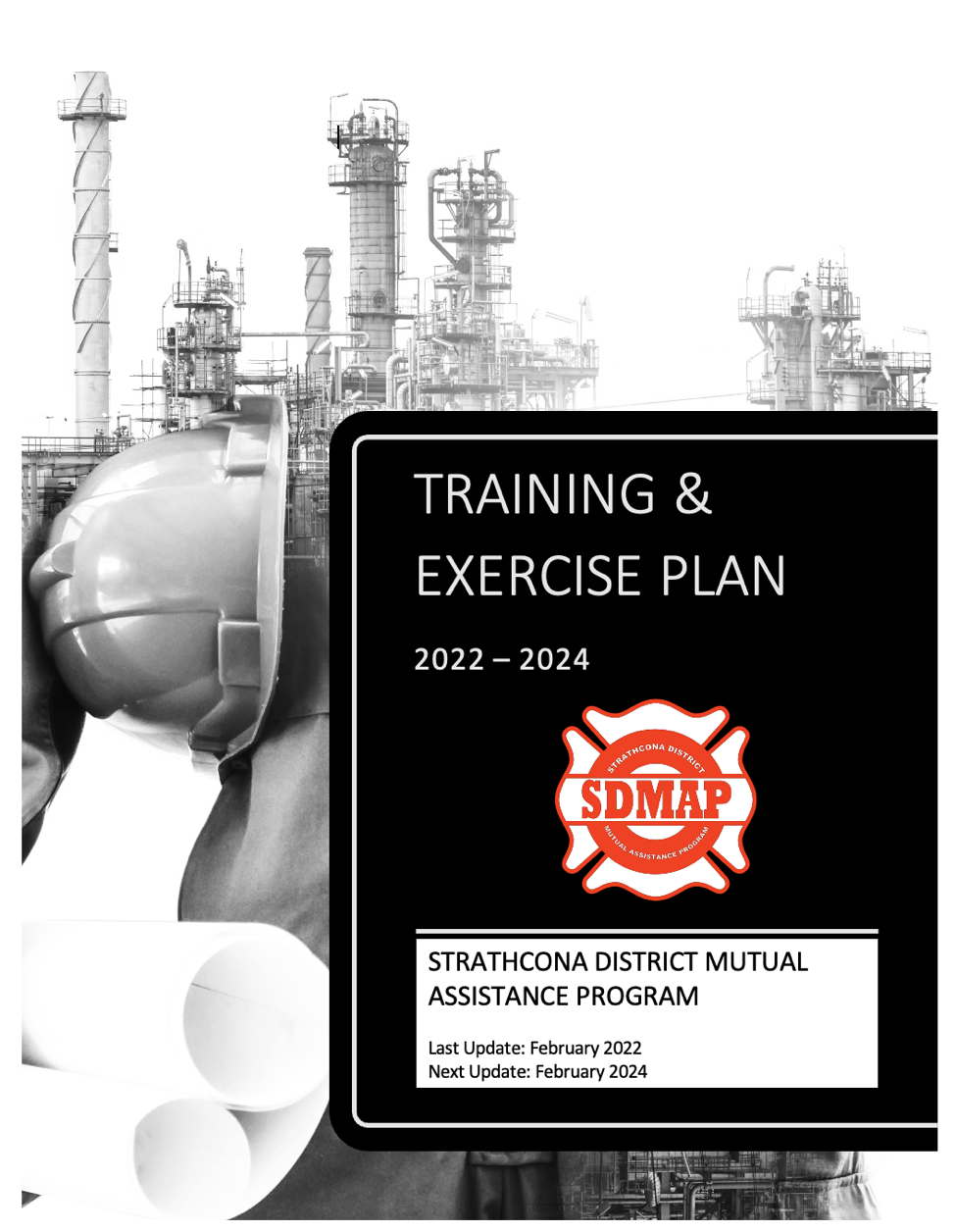 A training and exercise program provides a framework for the organization to continue building up its capacity, capability and maturity in emergency response. This method provides a safe learning environment built around technical and leadership development principles and continuous improvement. This is achieved by identifying key personnel, critical roles, and minimum training requirements. Each TEP cycle will challenge the status-quo of current practices to ensure SDMAP has a robust and well-rounded emergency management system in place that is well understood both internally and with external partners, including the local municipalities.
The 2022-2024 exercise cycle is being led by Celanese Canada, and focuses on the following functions:
Year 1:
Alert, notification & warning

Phoning 9-1-1, Activating SDMAP
Public notification to Shelter in Place

Coordination, including EOC & Unified Command
Year 2:
Communications

Requesting mutual aid resources

Resource Management
Year 3
Firefighting

Foam/water laydown in secondary containment

Hazardous Materials

Response to site and support to Celanese responders
Downwind monitoring